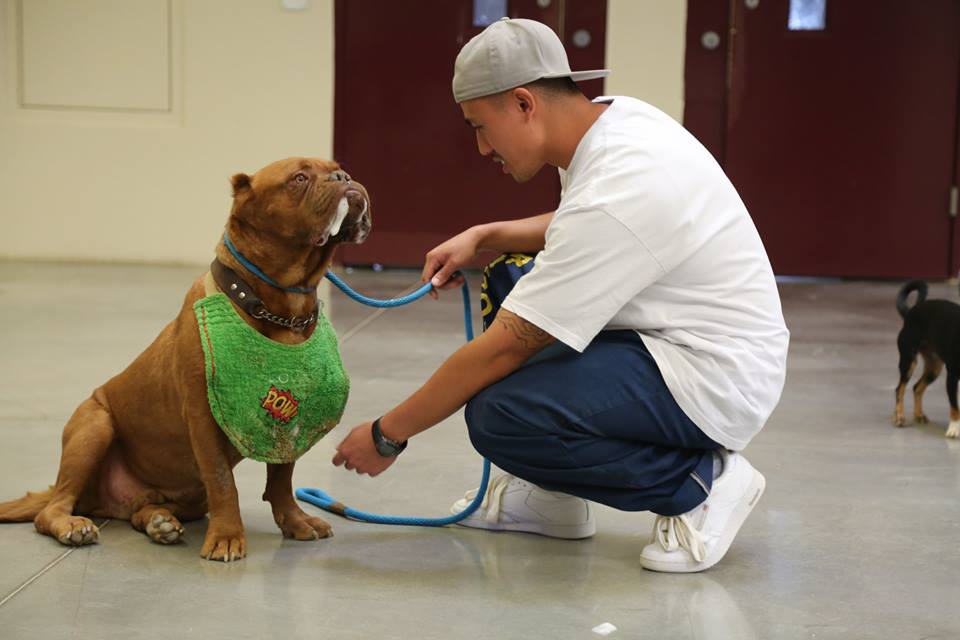 Marley's Mutts is a 501(c)3 Non-Profit Organization in Kern County, CA. One of their programs is the "Pawsitive Change" which is alive in the California State Prison. It is a rehabilitation program that matches death row dogs with inmates inside the prison. The program is 14 weeks during which the inmates and dogs work towards their goals; the first 6 weeks are based upon dog psychology and rehabilitation and the next 7 weeks strive for the completion of the AKC's Canine Good Citizen test.
Iinmates are encouraged to increase their willingness to engage in positive team-settings, express their emotions appropriately, and to understand canine behavior and handling skills to benefit them while in prison, and after they are released.
Canine's work towards signs of trust and respect, a decrease in insecurity and fear, and to improve social behaviors and obedience. Many dogs and other animals are discarded due to behavior issues and pure neglect or abuse, and through these efforts the dogs have a much better chance of being adopted.
I have been following Marley's Mutt's on social media and I am extremely impressed by this organization. Zach Skow is the founder of the organization and he believes that by becoming a dog rescuer and creating the well-known shelter, it saved his life. He was an addict to drugs and alcohol with only 90 days to live, and his dog, Tug, was his saving grace with his unconditional love for his owner. The dog pictured above is Hooch, his tongue had been cut out when he was found by Marley's Mutts, and he has his own remarkable story (I'll share that in another post).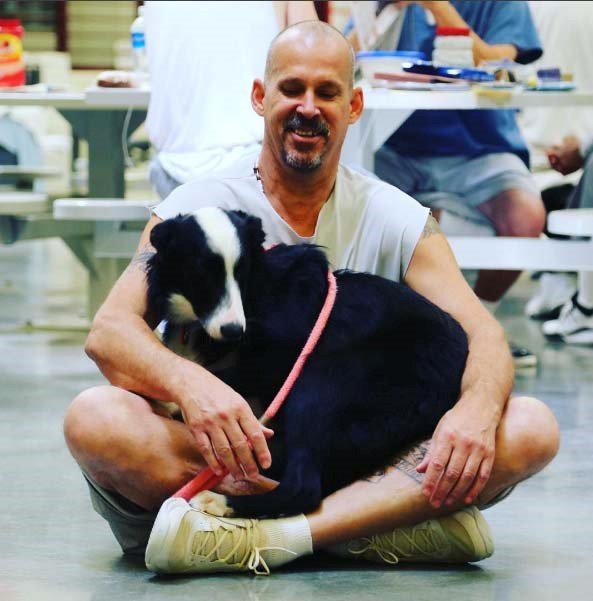 (Unknown Inmate)
"We live inside a place where we can't show our emotion, it's considered a weakness. But with this program, we can feel, give and receive affection. We become cold in here, much more cold than we we entered. But these dogs give us a chance to be human."
(Quote: InmateParticipant Cyclell)
The full story can be found on their web page at the "Home of the Mutt Militia".
https://www.marleysmutts.org/
THANKS FOR READING!
I am not a representative of the organization, I just think they are awesome!!!