Hi, my name is Majik. I was rescued from a high-kill shelter in San Bernardino CA in September 2014. My Mom found me on Facebook and fell in love with me. I live in Montana now with my new Mom and furr-family.
When my Mom saw me this is what I looked like (below). She had no idea I was so sick, and I had to stay at a vet in CA for a month before I felt good enough to travel to my new home. A nice volunteer from the shelter in San Bernardino gave me a ride to Las Vegas  in October and my Mom met us there. I wasn't feeling very well and I barfed in the volunteer's car. She didn't seem to mind, but she had to throw away my fuzzy blanket. I was so happy to see my new Mom and she even had a new blanket for me. I barfed in her car too.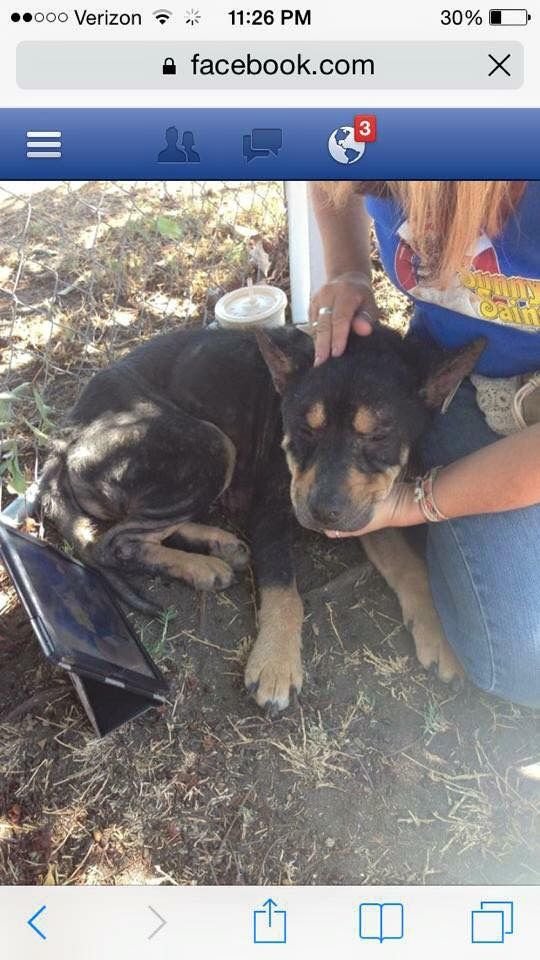 I was all hunched over at the shelter. They took me outside one day because they thought it was going to be the last time I would walk on the earth and see sunshine. That's when my mom called the shelter. She had been watching me on Facebook. Mom said she just couldn't let me die because I had such a kind soul.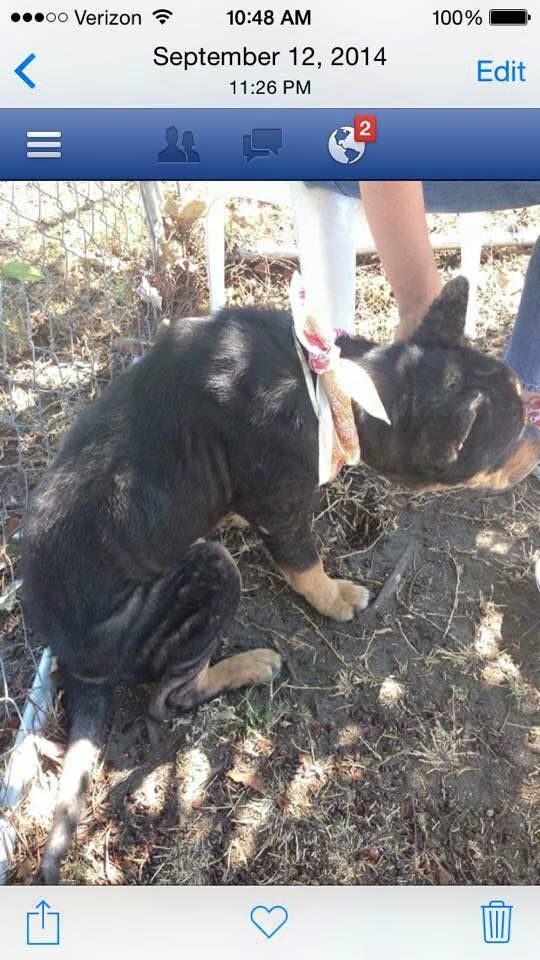 They took me for short walks when I was at the vet. I felt and looked horibble.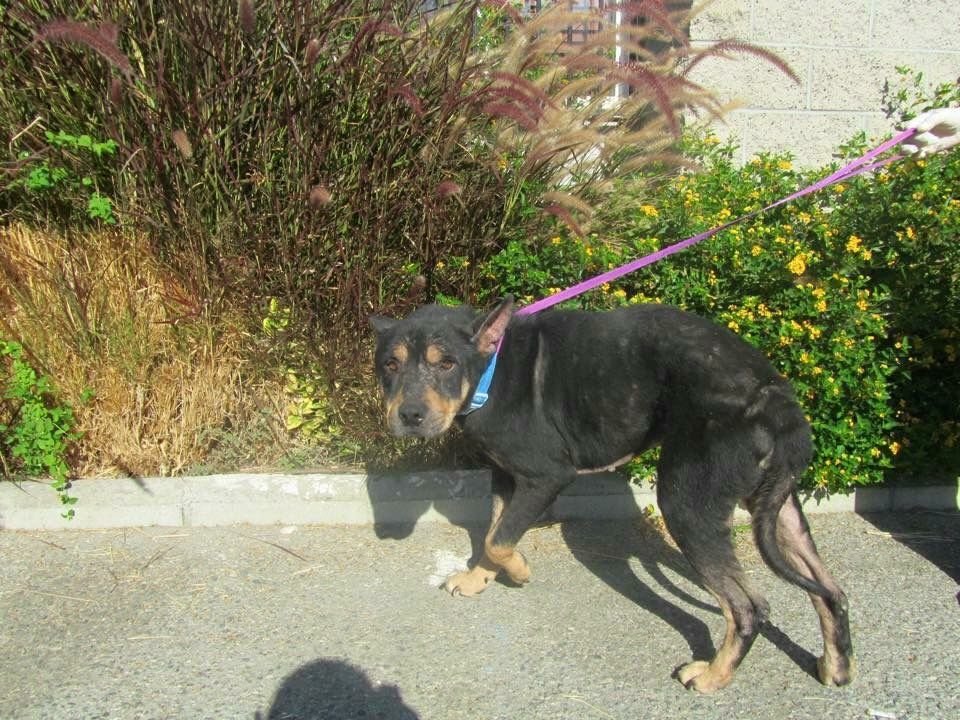 Someone had filed down all of my front teeth and the nerves were showing. Mom took me to the dog-dentist as soon as she could and had them pulled. They took out 14 teeth and most of them were the size of a small pebble. I still have the pointy teeth that make me look like a vampire, and I have teeth in the back to chew my food. I felt much better – I didn't know how much pain I was in until they were gone. Thanks, Mom!!!!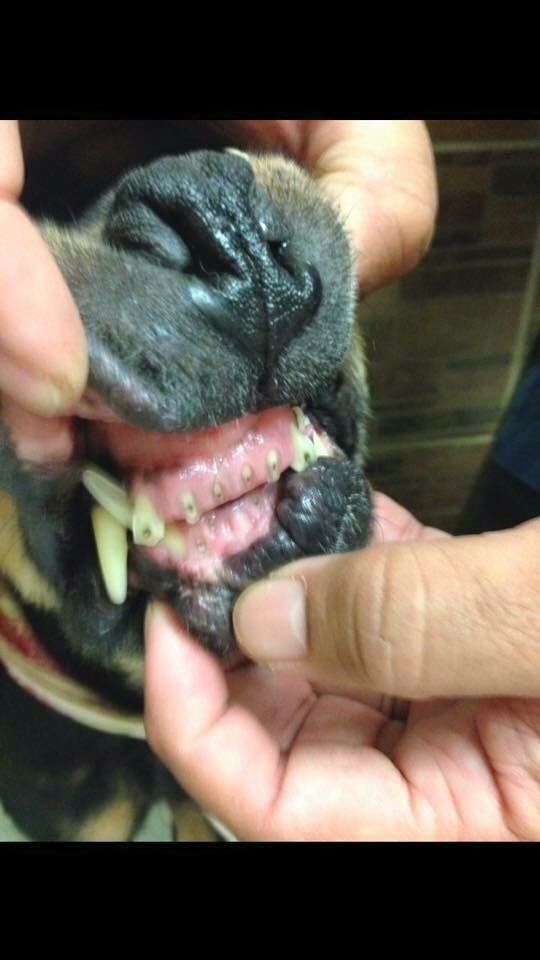 Mom had to buy special medicines and food for my allergies. I had scabs all over my body because I had bad allergies – it was disgusting. I also got lots of baths with special stuff to help it go away.
I have been loved and snuggled and cared for every since. I have 2 furr-buddies that I live with and even though I am the biggest, they are the boss.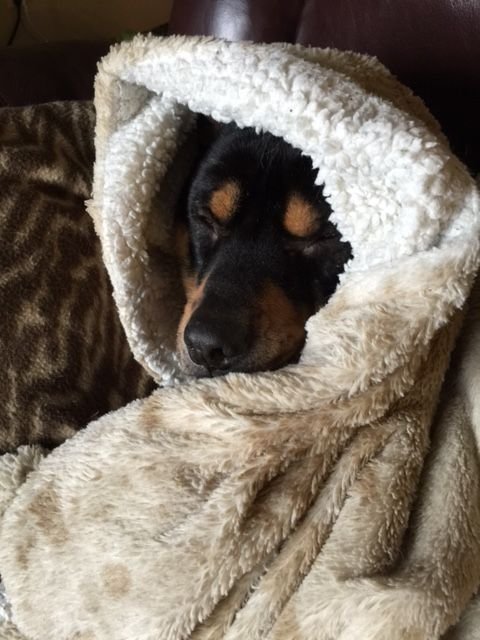 Mom says I should study with her, and help with her blog page, whatever that is. . I can see this is going to be a big chore; maybe I'll get extra treats.
Thank you for reading my story!
Dog Kisses & Hugs (maybe some slobber)
Majik
#Majikinmontana