ARE YOU MOODY?
I imagine your friends and family can help you with this one… 🙂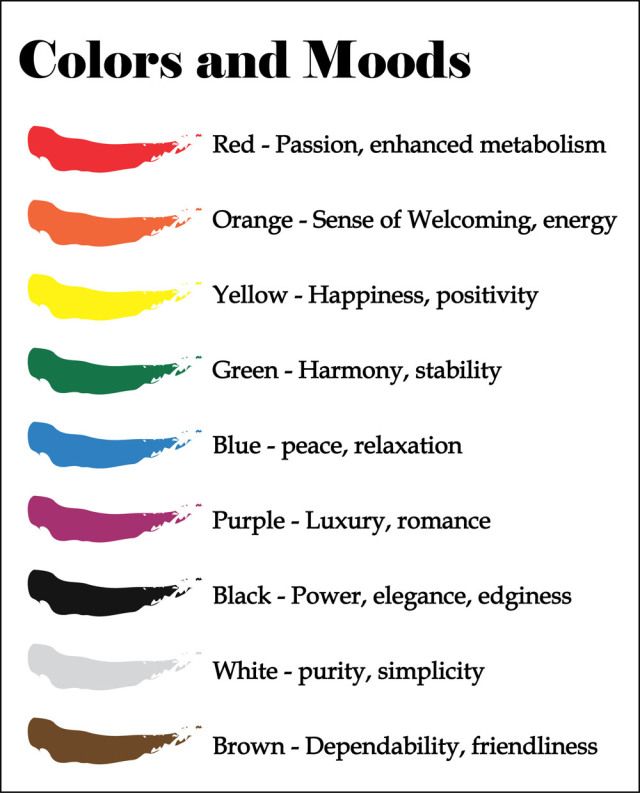 Other than the normal awareness we all have for ourselves, mood rings are a resource for the spiritually related individual. Mood rings were invented in 1975 by a jewelry designer and a physician, and they sold $1 million worth of them in a three month period. Of course, there is no trick, and it's not based upon your emotions; it's based upon your temperature.
My mood ring is normally green, which represents harmony and stability. Mine also has 4 tiny stars on it that glow in the dark- it's actually pretty cool. A friend bought them for each of us while on a trip to Jackpot, NV – including my Mom. They wear theirs all the time and I sometimes feel guilty when I don't have it on around them. Silly, I know.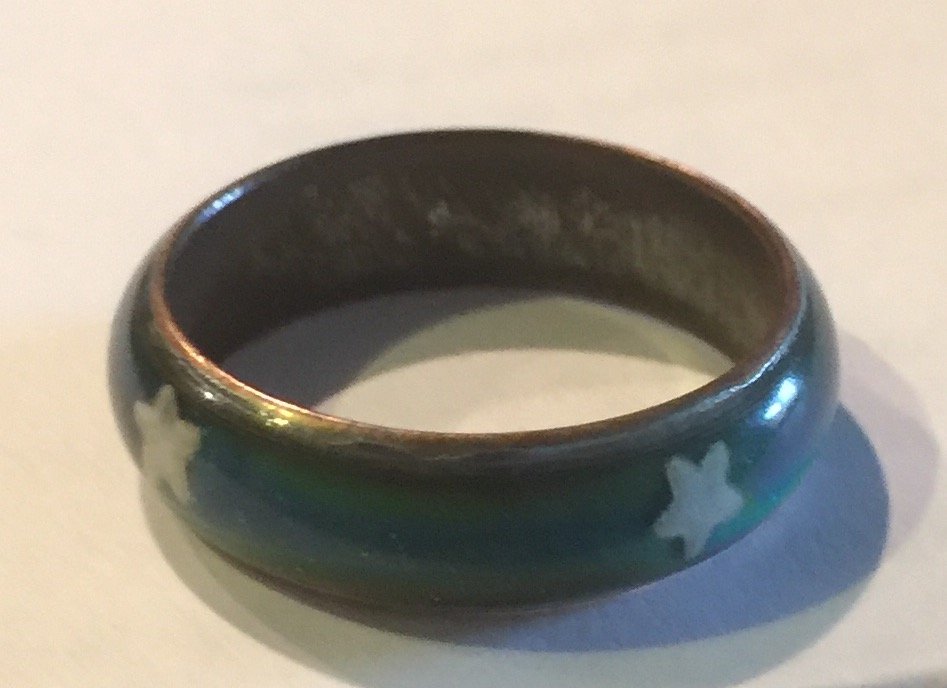 Here are my renditions of the colors descriptions:
RED – 1: A hot night filled with passion after a romantic evening with fine food an cuisine. Hearts racing with anticipation of a sensual kiss.
RED – 2: The exhilaration of downhill skiing with the powdered snow whispering with every turn. Adrenalin surging through each muscle and organ… excitement explodes!
ORANGE – 1: Grandmother welcomes you into her home and offers you a plate of fresh-baked chocolate chip cookies. Her house is warm and inviting and vibrant.
ORANGE – 2: A fuzzy welcome mat on the patio with 10 puppies bouncing at your feet yearning for attention.
YELLOW – 1: A happy baby smiling, blowing bubbles and reaching out to be held. (Or winning the lottery.)
YELLOW – 2: Dorothy from the Wizard of Oz skipping down the yellow-brick-road.
GREEN – 1: A walk in the forest with pine trees and green, lush foliage surrounding a small green meadow with daisy's, daffodils and lilies.
GREEN -2: Piles of cash stacked up in your 200 foot yacht while you cruise around the world.
BLUE – 1: The waves of the ocean crashing gently as your toes sink into the white sand. It's quiet and peaceful with only the songs of sweet birds playing a gentle melody.
BLUE – 2: Soaking in a hot tub, drinking beer and eating potato chips while watching TV.
PURPLE -1: "Fifty Shades of Grey"
PURPLE – 2: "Fifty Shades Darker"
BLACK – 1: Gliding down the blacktop in your sleek, "attitude black" Maserati, and the horsepower displays its charm as a midnight stallion playfully catches your attention for a race…
BLACK – 2: Bat Woman
WHITE – 1: All creatures great and small when they can exhibit unconditional love.
WHITE – 2: A snowflake
BROWN -1: A Golden Retriever greeting you at the door. Better yet, a room full of Golden Retrievers.
BROWN – 2: After the first date and the other person says "I just want to be friends".
So… that's my life… what's yours? 🙂
Thank you for reading and visiting my post!! (That makes me "yellow.")
Peace
Rhonda