My children and their baby-sitter wrote this story for me in 2002 when they were 6 & 8 years old. A treasure worth saving… I love it…
Once upon a time there was a honey bird named Rose and a frog named Ribbit. They lived in a forest . They could only talk to each other.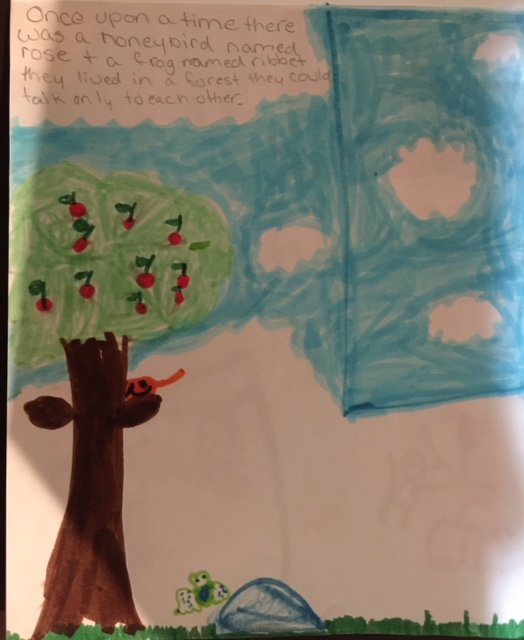 Now, Rose and Ribbit were best friends, they did everything together. They played games in the day, and at night they read books to each other.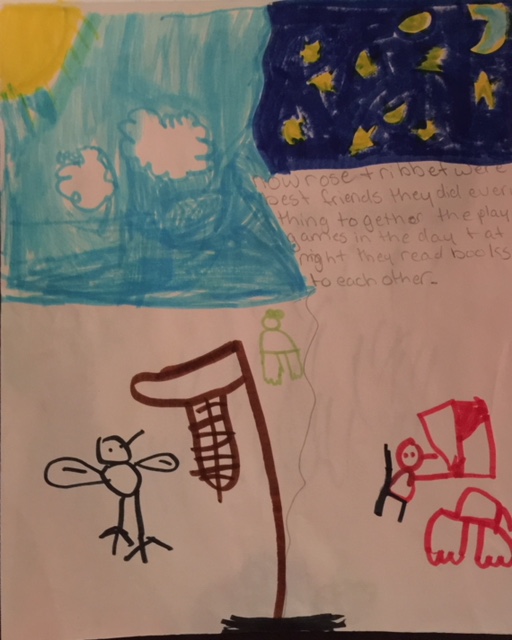 One day Ribbit went to the pond to swim but a storm came and lightening struck the tree next to the pond, setting it on fire. Luckily Ribbit got out of the pond before the tree fell.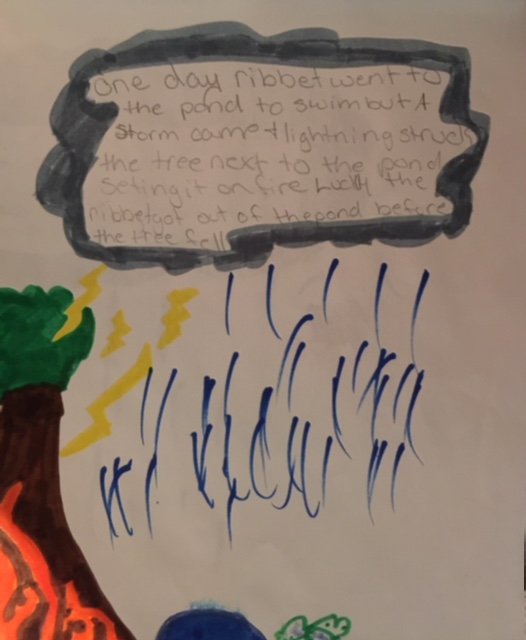 Ribbit went to warn Rose, but Rose had flown away. It was lonely without Rose, but one day people started moving into the forest.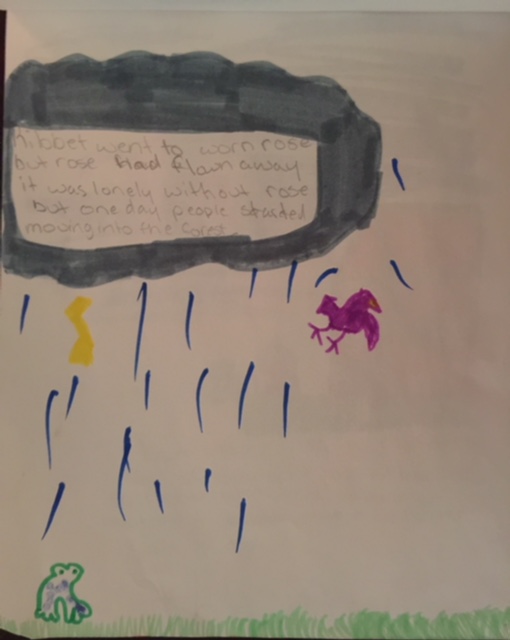 But they had a different kind of bird that looked like Rose, so Ribbit went and talked to the bird, and it was Rose. They never split up again.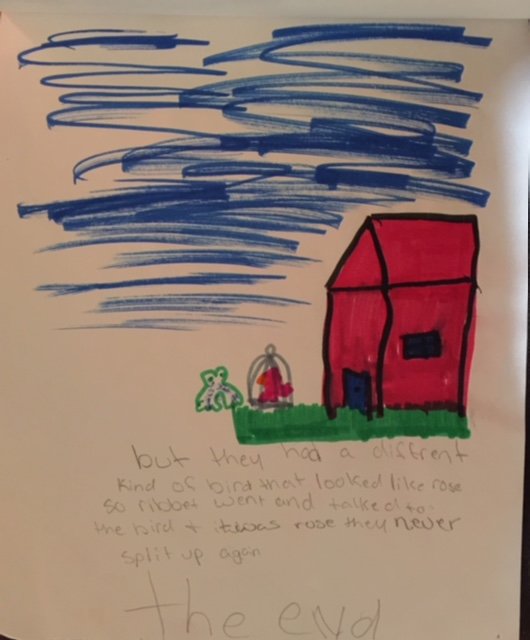 THE END
Thank you for joining me today…
Have a lovely day!
Peace,
Rhonda